SURGICAL LIVE SYMPOSIUM
collaborated by CHSS-Japan and AAPCHS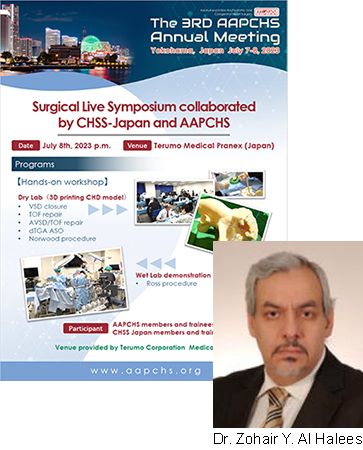 Right after the 3rd AAPCHS Scientific Meeting is over at 10:40 on July 8, partic-ipants can take a bus to Terumo Medical Pranex to attend the Surgical Live Sym-posium.
Live demonstration surgery
Dr. Zohair Y. Al Halees is a world-renowned cardiovascular surgeon for Ross surgery and is also a board member of AAPCHS.
This is a rare opportunity to see him per-form the Ross procedure. Don't miss it!
3D model by Cross Medical
10 of the 20 models prepared by Cross Medical will be made available to AAPCHS members. It may be a 3D soft model of the heart that is more complete than you think. The models will be provided for this symposium at an unbeatable price. You can take home the models used in this training.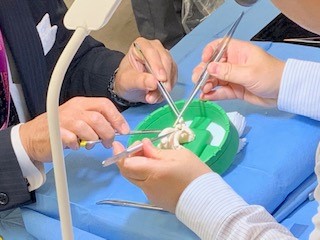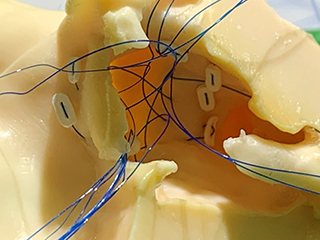 Schedule
July, 2023 (Saturday)
11:00
Departure from Pacifico Yokohama North by bus
13:00
Opening ceremony
Lecture and hands-on
15:00
Live demonstration surgery with piglets
– Dr. Zohair Y. Al Halees
– ROSS procedure
16:45
Closing ceremony
17:30
AAPCHS Dinner
Venue
Terumo Medical Pranex
1900-1 Inokuchi, Nakai-machi, Ashigarakami-gun, Kanagawa